About CIE-US
CIE-US is CIE's partner in the United States. CIE-US helps to find and support host cities for Summits in the United States and also to encourage Americans to participate in Summits in Japan. Japan-America Societies across the United States have been important hosts of Summits in the U.S., most recently in Dallas/Fort Worth in 2012 and San Diego in 2014. The Japan-America Society of Georgia will host the 2016 Grassroots Summit in Atlanta.
Message from CIE-US President Gregory Boyko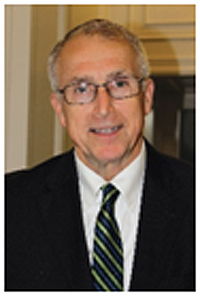 CIE-US is proud to support Grassroots Summits in the United States and to help strengthen this unique people-to-people initiative between the U.S. and Japan. In 25 years, over 40,000 Japanese and Americans have participated in Grassroots Summits, making ours among the most enduring and important bilateral exchange programs. Please see information on past Summits here and upcoming Summits in Georgia in 2016 and Nara in 2017 here.
CIE-US' approach is focused and collaborative. We have an experienced and dedicated Board of Directors. The National Association of Japan-America Societies acts as our Secretariat and we work closely with CIE in Japan and complementary organizations in the U.S. and Japan to support the Summits. We are deeply grateful to our sponsors listed below for their generous support of CIE-US.
Sponsors

CIE-US Board of Directors
Officers
Gregory Boyko
President, Honorary Consul-General of Japan in Connecticut
William Farrell
Treasurer, Naval War College Adjunct Professor
Peter Kelley
Secretary, President of National Association of Japan-America Societies
Members
James Gannon
Japan Center for International Exchange (JCIE/USA)
Peter Grilli
Former President, Japan Society of Boston
Matthew Krebs
Executive Director, Japan Society of Boston
Paul Maruyama
Former President, Japan-America Society of Southern Colorado
Debra Saito
Federal Reserve Bank of New York
John Stich
Honorary Consul-General of Japan in Dallas/Fort Worth
Hiroko Todoroki
Secretary General, CIE
Ginger Wange
New York Hall of Science
Contact us
CIE-US
c/o NAJAS
1819 L Street NW, Suite 800
Washington, DC 20036
Tel: (202) 429-5545
Fax: (202) 429-0027

E-mail: manjiro@us-japan.org