What is the Japan/America Grassroots Summit?
The Japan-America Grassroots Summit is an annual large-scale meeting of Japanese and American citizens, held alternately in Japan and America. It celebrates the historic friendship between Nakahama Manjiro and Captain William Whitfield.

Whitfield rescued the marooned Manjiro in 1841 and shared his own home with him. Later, Manjiro's rare command of English and salutary experience in America became pivotal to the Japan/US relationship after Perry's arrival in 1853.

Each year, Japanese prefectures and American states alternate as hosts for about a week, sharing their homes and the unique features of their communities. More than 100 people usually participate as guests, enjoying sight-seeing, cultural activities, welcome and closing ceremonies, and staying with a host family. The guests and hosts make meaningful memories together in the spirit of Omotenashi - uninhibited hospitality and friendship.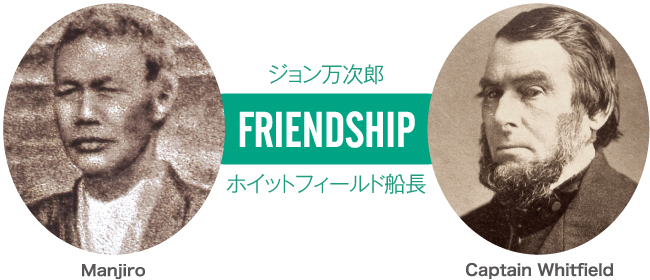 4 Unique Points of Grassroots Summit
1 Homestay. Homestay. Homestay. Homestay (that doesn't count as four yet). There is no better way to enjoy the full scope of life in a foreign country.
2 A Japanese prefecture or US state organizes the hosting side and involves hundreds of volunteers to make the experience special for their guests.
3 Hosts prepare for guests to have zero command of the native language. Everyone enjoys hand-signs and making it work.
4 Guests of all ages and backgrounds participate each year, from first-timers to seasoned travelers, ages 3 to 93 (really!)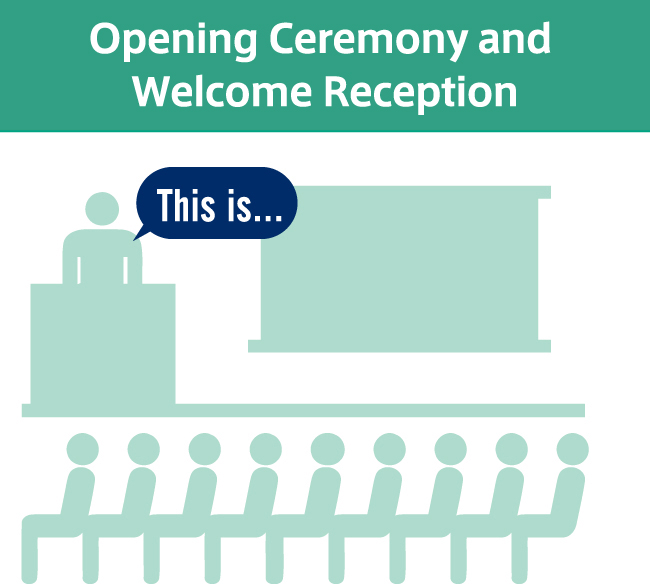 Welcome speeches, local entertainment, and local cuisine are offered at the Opening Ceremony and Welcome Reception. This convivial party is the first opportunity for participants to meet the people of their host region, including volunteers, artists, and dignitaries. During the day of the Ceremony, local sight-seeing tours are available.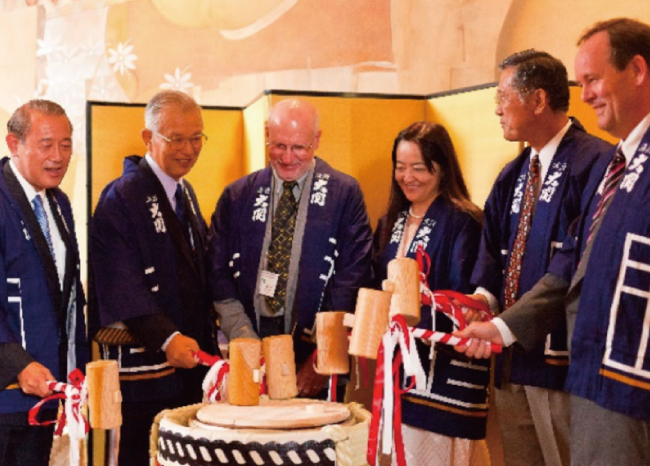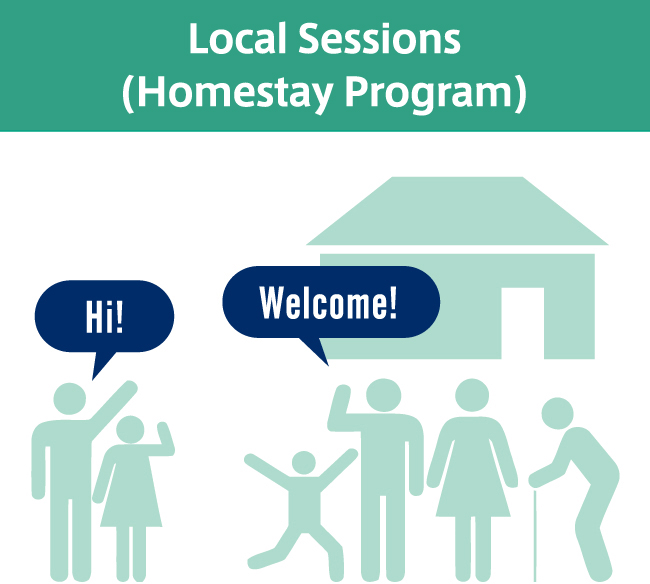 Participants leave in the morning for their homestay town and stay with their host family for four days and three nights. Guests pre-select a "local session" of interest to them based on previews they receive in a brochure. During the homestay days, the local town leaders and host families work together to share the best that their community has to offer. This person-to-person exchange and shared enthusiasm for local and cultural experiences is the essence of the Japan/America Grassroots Summit.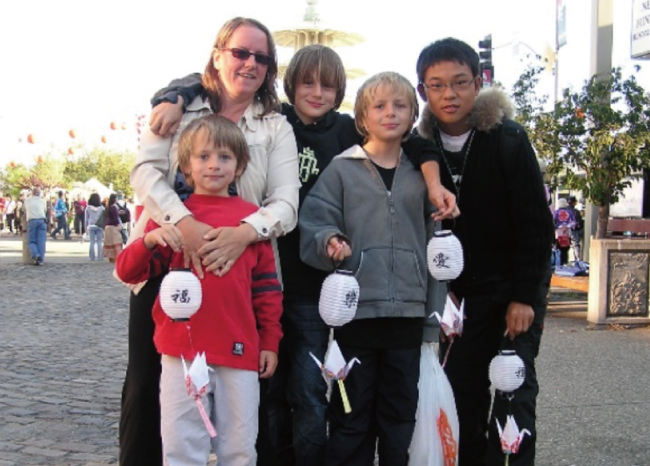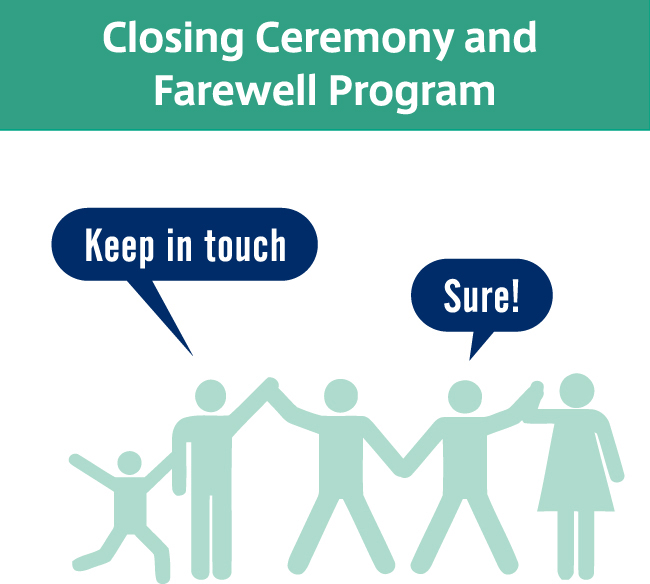 After the Local Sessions, everyone gathers together for a Closing Ceremony and Farewell Program to reflect on and celebrate their experiences. These are attended not only by the participants but also by host families, volunteers and others who have connected during the Summit. This three-part exchange program consistently gives hundreds of Japanese and American citizens a chance to enjoy all that is best from their homes in a way that they say they never forget.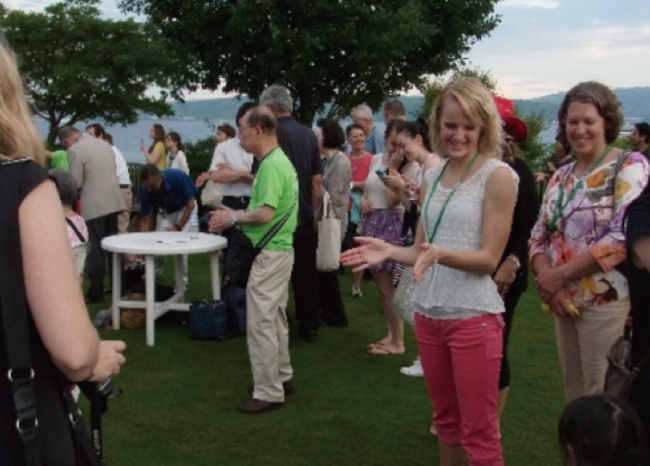 Organization of the Grassroots Summit
Volunteers play a crucial role in organizing and running the summit. The Summit Executive Committee or local non-profit organization runs the Summit jointly with CIE and is in charge of the recruitment and management of volunteers.
Volunteer "keypersons" are appointed to manage "local sessions" in various locations within the summit region. The local session includes a program of locally organized activities as well as a home stay.
Volunteers from around the country are also responsible for organizing "Post Summit Optional Programs". Some of these take place in former summit locations and give participants a chance to experience and compare life in a different part of the host country.
Supporting the Executive Committee or the non-profit organization and the keypersons are thousands of ordinary volunteers. Their warmth, dedication and passion ensure that all participants enjoy a rewarding Summit experience.
History of the Grassroots Summit
Grassroots Summits have been held in America and Japan for the past 27 years. Each year an average of 100 - 200 people travel across the Pacific to take part. Including host participants, more than 46,000 people have participated in this grassroots exchange.
Participants total 50,500 people
Past summits
The 29th Summit in Hyogo (2019)
The 28th Summit in State of Washington (2018)
The 27th Summit in Nara (2017)
The 26th Summit in Atlanta (2016)
The 25th Summit in Oita (2015)
The 24th Summit in San Diego (2014)
The 23rd Summit in Shimane (2013)
The 22nd Summit in North Texas (2012)
The 21st Summit in Kochi (2011)
The 20th Summit in San Francisco Bay Area (2010)
The 19th Summit in Miyagi (2009)
The 18th Summit in Kentucky (2008)
The 17th Summit in Noto (2007)
The 16th Summit in Colorado (2006)
The 15th Summit in Tokai (2005)
The 14th Summit in New England (2004)

The 13th Summit in Chiba (2003)
The 12th Summit in Texas (2002)
The 11th Summit in Hiroshima (2002)
The 10th Summit in Illinois, Indiana & Wisconsin (2000)
The 9th Summit in Shizuoka (1999)
The 8th Summit in Georgia (1998)
The 7th Summit in Yamagata & Tokyo (1997)
The 6th Summit in Colorado (1996)
The 5th Summit in Kagoshima & Tokyo (1995)
The 4th Summit in Virginia (1994)
The 3rd Summit in Nagoya & Tokyo (1993)
The 2nd Summit in Massachusetts, Montana & Wyoming (1992)
The 1st Summit in Tokyo & Kyoto (1991)