What is the Japan - America Grassroots Summit?
The Japan-America Grassroots Summit is an annual large-scale meeting of Japanese and American citizens, held alternately in Japan and America. It celebrates the historic friendship between Nakahama Manjiro and Captain William Whitfield.
Whitfield rescued the marooned Manjiro in 1841 and shared his own home.
Later, Manjiro's rare command of English and salutary experience in America became pivotal to the Japan/US relationship after Perry's arrival in 1853.
Each year, Japanese prefectures and American states alternate as hosts for about a week, sharing their homes and the unique features of their communities. More than 100 people usually participate as guests, enjoying sight-seeing, cultural activities, welcome and closing ceremonies, and staying with a host family.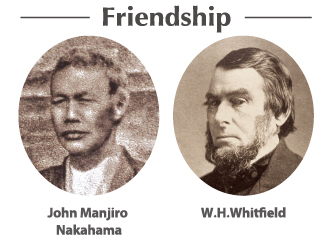 The Grassroots Summit Consists of the Three Exchange Events
People of all ages and backgrounds participate in the Summit, but they all have on thing in common: a desire to create stronger ties and greater understanding between the people of Japan and America.

The Grassroots Summit starts with Opening Ceremony and Welcome Reception. Welcome speeches and local cuisines is offered at the ceremony and the reception. This convivial party is the first opportunity for participants to meet the people of their host region, including volunteers and dignitaries.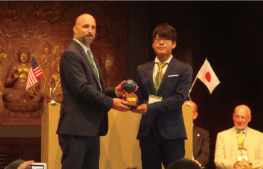 During this program, participants will experience the unique culture of the local area through the four days and three nights homestay. The local town leaders and host families work together to share the best features of their town. This person-to-person exchange is the essence of the Japan-America Grassroots Summit.

The Closing Ceremony and Farewell Reception are the final events, allowing everyone to reflect on, and celebrate their experiences. There are attended not only by the participants but also by host families, volunteers and others connected in the Summit. True grassroots exchange builds on this depature point.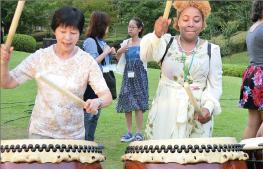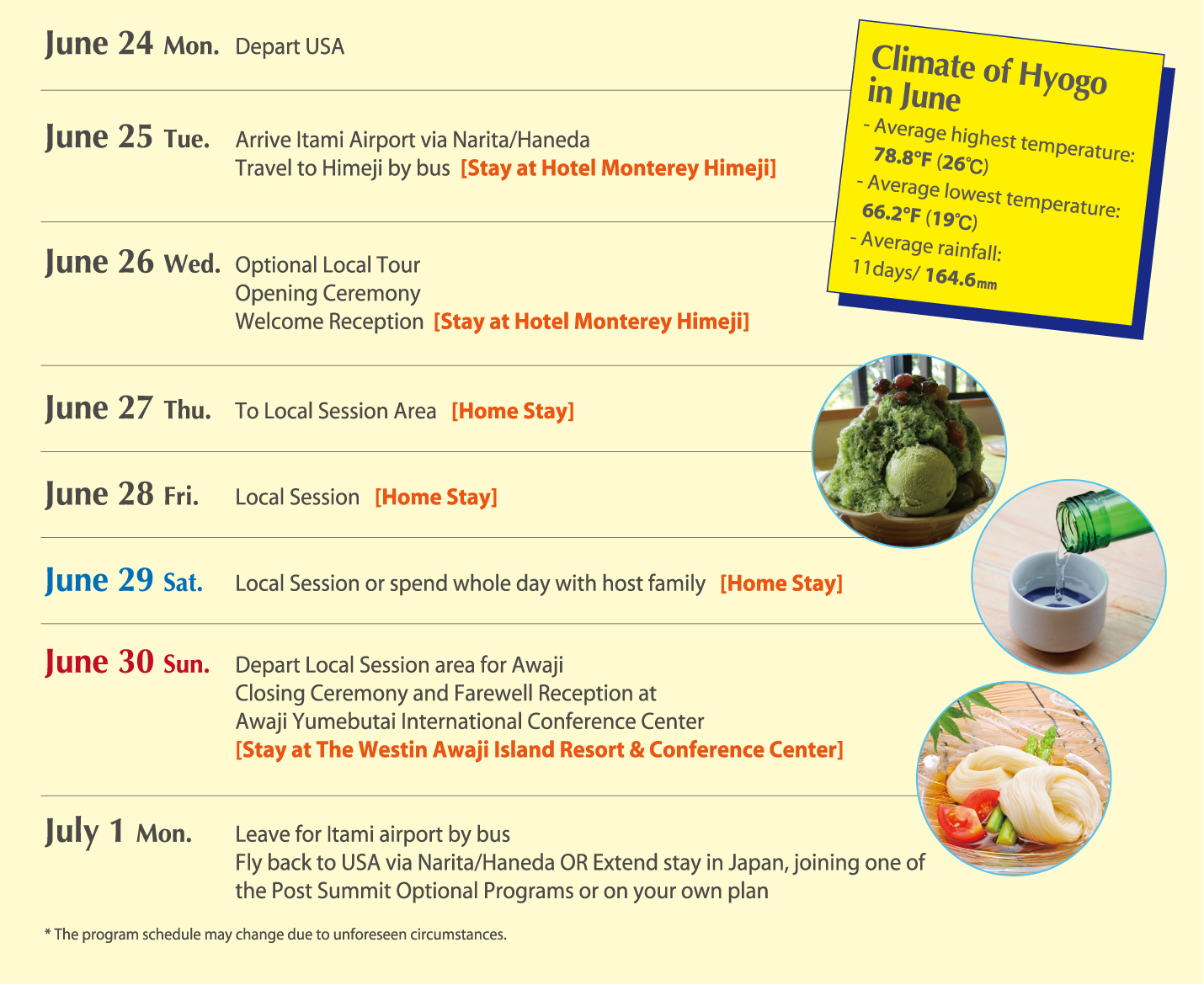 June 24(Mon.)
Depart USA
June 25(Tue.)
Arrive Itami Airport via Narita/Haneda
Move to Himeji by bus


[ Stay at Hotel Monterey Himeji ]

June 26(Wed.)
Optional Local Tour
Opening Ceremony
Welcome Reception


[ Stay at Hotel Monterey Himeji ]

June 27(Thu.)
To Local Session Area


[ Home-stay ]

June 28(Fri.)
Local Session


[ Home-stay ]

June 29(Sat.)
Local Session or spend whole day with host family


[ Home-stay ]

June 30(Sun.)
Depart Local Session area for Awaji
Closing Ceremony and Farewell Reception at Awaji Yumebutai International Conference Center


[ Stay at The Westin Awaji Island Resort & Conference Center ]

July 1(Mon.)
Leave for Itami airport by bus
Fly back to USA via Narita/Haneda
OR
Extend stay in Japan, joining one of the Post Summit Optional Programs or on your own plan
* The program schedule may change due to unforeseen circumstances.
Opening Ceremony & Welcome Reception

I-Messae Hall
The multi-purpose "I-Messae Hall" is located inside of "Egret Himeji" which is in front of the Cultural World Heritage site of Himeji Castle which is also designated a National Treasure. With its sound and interpretation systems and a 350-person capacity, the hall provides a venue for international conventions as well… not to mention Egret Himeji's breathtaking view of the Castle.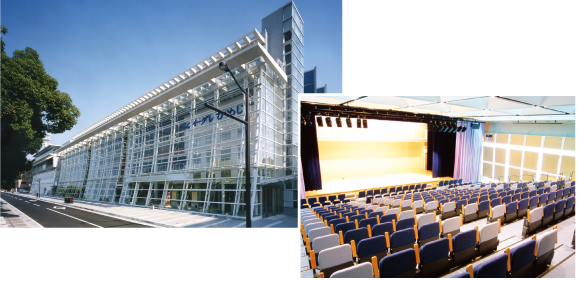 Seiko Club
A 7-minute walk to the east of Himeji Castle, designated as a world cultural heritage and a national treasure, will bring you to the Seiko Club. It has served as a venue for wedding receptions, as a site to host award ceremonies, anniversaries, and other occasions with heartfelt hospitality.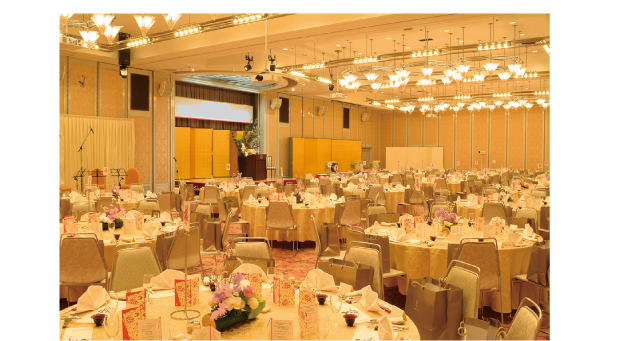 Closing Ceremony & Farewell Reception

Closing Ceremony and Farewell Reception will be held at Awaji Yumebutai, the majestic look of this unique complex which is designed by internationally acclaimed architect Tadao Ando, holds a high quality conference center and the Westin Awaji. The world's longest suspension bridge leads you to "Yumebutai – A stage of Dreams" on beautiful Awaji Island.